.

.
THE JOHN CARTER OF MARS ANIMATION PROJECT
PROMOTIONAL PORTFOLIO BY
JOHN COLEMAN BURROUGHS
Part II: Barsoom Illustrations
From the Danton Burroughs Tarzana Archive

.

After graduating from Pomona, John Coleman Burroughs did preliminary work, with friend and former Otis Art Institute classmate, Bob Clampett, on an animated version of John Carter of Mars. Clampett, who had developed the Porky Pig and Merrie Melodies cartoons at Warner Brothers, convinced ERB of the potential of developing his fantastic stories into animated features. Since Clampett was still holding down a full-time job at Warners, the work on their short test film had to be done at night and on weekends. Clampett did the animation, while Jack and wife Jane painted the cells and designed the characters. ERB took the finished product to MGM but, although they were interested, they believed that such a project should involve the wildly popular Tarzan which already had a proven name. So, in 1936, Burroughs travelled to Chicago and New York to lay the ground work for launching a Tarzan cartoon feature under the company name Tarzantoons, Inc. He even convinced J. Allen St. John to help out with the project but when Leon Schlesinger offered Clampett a chance to head up his own production unit at Warners, the Tarzan project fizzled. If they had sold A Princess of Mars, it would have been the first full-length serious cartoon ever done -- preceding Disney's Snow White by quite few years.

---

"The paintings of Danton Doring were done as tentative ideas for a moving picture script that Bob Clampett and I sold to a producer who had developed a unique and startling method of photographing insects with great clarity and of a quality far surpassing any previously done in that field up to that time. At the time Bob and I were working together on the John Carter of Mars animation project . . .

---


"Realizing the potential of a fantasy series of cartoons based around Burroughs' characters, I went out to Tarzana to see Burroughs himself and tried to convince him that I could film and sell a series of cartoons based on his JOHN CARTER OF MARS stories." Bob Clampett

Excerpted from: Lost Cartoons: The Animated "John Carter of Mars" By Jim Korkis ERBzine 0934

---


See an excerpt from the 1936 John Carter Project
.

click for full-screen images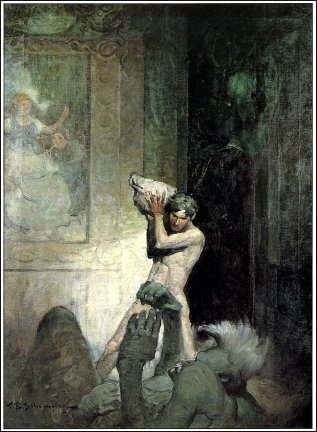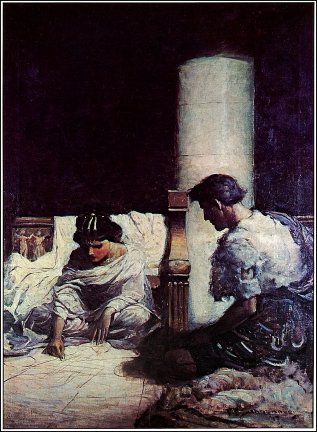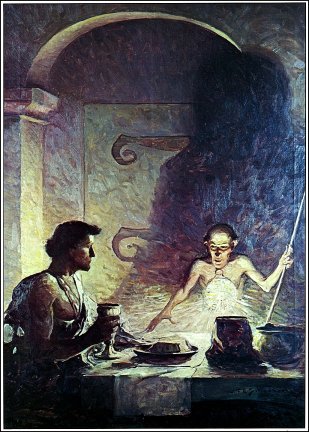 .
..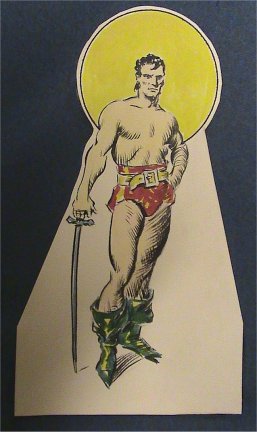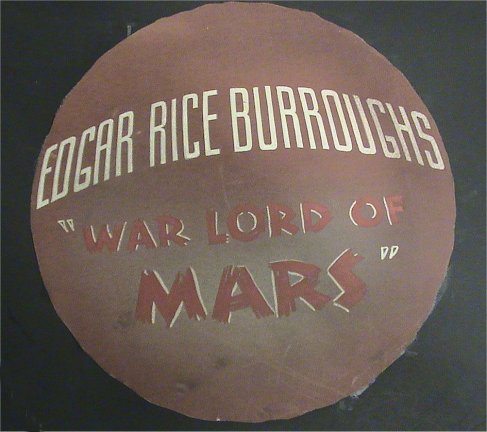 See an excerpt from the 1936 John Carter Project
Back to Part I
From



The Worlds of Edgar Rice Burroughs
Back to the
Danton Burroughs Intro Page

To Danton's Den: Weekly Webzine
From

The Worlds of Edgar Rice Burroughs
Editor and Webmaster: BILL HILLMAN
BILL & SUE-ON HILLMAN ECLECTIC STUDIO
ERB Text, ERB Images and Tarzan® are ©Edgar Rice Burroughs, Inc.- All Rights Reserved.
Mirrored ERBzine Material is copyrighted by the respective contributors and/or Bill Hillman
No part of this Web site may be reproduced without permission.