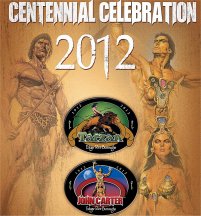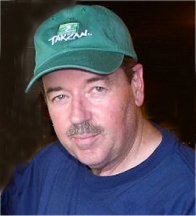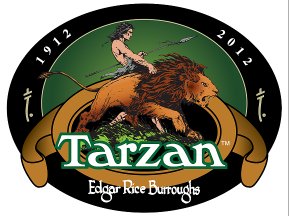 DantonBurroughs.com
Presents
DANTON'S DEN
A Weekly Webzine from Tarzana, California
www.DantonBurroughs.com/dan

DANTON BURROUGHS (1944 - 2008) TRIBUTE
www.erbzine.com/dantonburroughs


JOIN US ON FACEBOOK:
groups/ERBzine | erbzine.tarzan | sueon | hillman

click for full-screen image

ORIGINAL COLOUR COMICS
Tarzan
Tarzan of the Apes
Carson of Venus
Land That Time Forgot
Pellucidar
Cave Girl
War Chief
Eternal Savage
. . . and even more in preparation!
All for only $1.99 per month from
www.EdgarRiceBurroughs.com/comics
Subscribe at www.edgarriceburroughs.com
Visit the tarzan.com WHAT'S NEW? page

MERRY CHRISTMAS FROM THE BURROUGHS FAMILY OF WEBSITES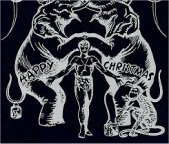 www.ERBzine.com/xmas
| Vol. 332 |
December 18
Feature 1: ERBzine 4594
Foulds Tarzan in Jungle Land Premium Collectibles
Tarzan with Cheeta, Kala holding baby Tarzan, Jane Porter, Numa the Lion,
Sheeta the Panther, Witch Doctor, Pirate with treasure chest, Lt. D'Arnot,
Cannibal Warrior and Monkey trio.
Plus Stage and Promo Material
http://www.erbzine.com/mag45/4594.html
---
---
Feature 3: ERBzine 4597
UP FROM PELLUCIDAR ~ Ch. 1: The Moles
A Novel in 9 Chapters of the Inner and Outer World
by Richard Senate
What happens when Jason Innes comes to the outer world
seeking life-saving medications and lands in a revolution!
http://www.erbzine.com/mag45/4597.html
---
---
---
---
---
---
---
---
---
LAST WEEK
| Vol. 331 |
December 11
Feature 1: ERBzine 4813
Frank Westwood passed away earlier this year 2013.
In his memory, Rod Jackson has made early issues of
Frank's popular ERB fanzine -- The Fantastic Worlds of ERB,
available each week for release in ERBzine.
http://www.erbzine.com/mag48/4813.html
---
---
Feature 3: ERBzine 4538a
!!!An Outlaws of Torn proclamation!!!
The sale of Frank Westwood's Edgar Rice Burroughs collection.
A one-day event, January 25, 2014 in Essex, UK
More info and links to the items on sale at:
www.erbzine.com/mag45/4538a.html
---
---
---
---
---
---
---
---
---
A Pre-Release of a Book by the ERBzine Editors
BILL and SUE-ON HILLMAN:
A 50-YEAR MUSICAL ODYSSEY
A music autobiography of many hundreds of pages
plus hundreds of photos.

BOOK CONTENTS

---
Read the latest edition of the ERB, Inc. Monthly Webzine.
The best of the features that have appeared on the ERB, Inc. Websites over the last month.
www.tarzan.com/tarzine
.
The Fantastic Worlds of Edgar Rice Burroughs
| | | | |
| --- | --- | --- | --- |
| Tarzan.com | ERBzine.com | DantonBurroughs.com | Tarzan.org |
| BurroughsBibliophiles.com | JohnColemanBurroughs.com | Tarzan.com/tarzine | JohnCarterOfMars.ca |
| EdgarRiceBurroughs | Weekly Webzine | Weekly Webzine | Pellucidar.org |
| John Carter Film News | ERB, Inc. Corporate Site | ERB Centennial | tarzana.ca |
Editor and Webmaster: BILL HILLMAN
BILL AND SUE-ON HILLMAN ECLECTIC STUDIO
ERB Text, ERB Images and Tarzan® are ©Edgar Rice Burroughs, Inc.- All Rights Reserved.
Mirrored ERBzine Material is copyrighted by the respective contributors and/or Bill Hillman
No part of this Web site may be reproduced without permission.